Autumn Newsletter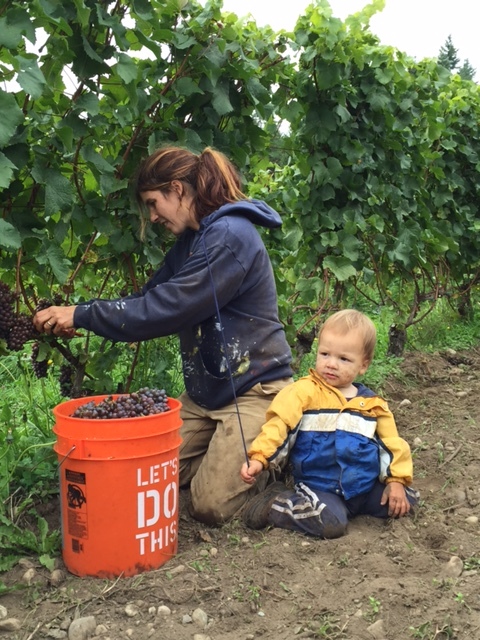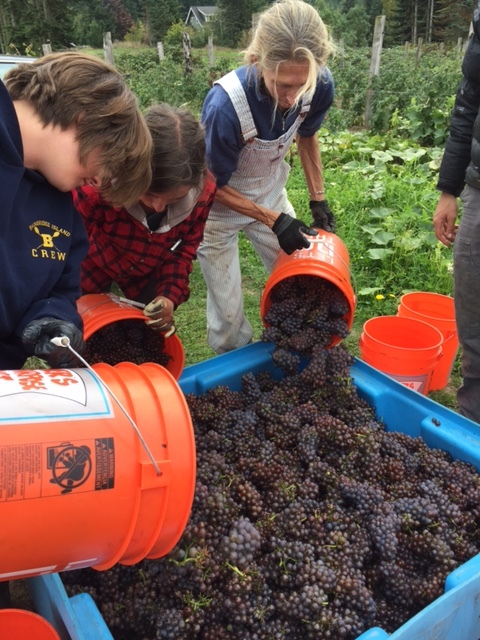 Harvest 2015
Well, we made it through the wild and crazy season of 2015! This was a year of unexpected surprises, from severe drought and unprecedented spring and summer heat, to early autumn rain and unusually warm harvest time temperatures that led to a tricky harvest. The grapes are now happily fermenting away, though, and we have our amazingly supportive community of volunteers to thank for helping to make it all happen!

We've been having a little fun in the cellar with the 2015 vintage and some experimental small batches. We put some Pinot Gris through an extended maceration, in the style of an "orange wine." We're also playing with some barrel-aging on Madeleine Angevine, and are also honing our sparkling wine techniques with several varietals!
Visit our album on Facebook for more harvest photos!
Bainbridge Vineyards at Local 360 Cafe & Bar
Seattle restaurant Local 360 Cafe and Bar, which specializes in using organic ingredients sourced within a 360 mile radius, has been featuring our wines for a couple of weeks. If you've been meaning to check out the Belltown restaurant, we encourage you to come and dine out for a deliciously authentic, placed-based meal alongside our Puget Sound wines before November 4th! Thursday nights they offer wine flights from a featured winery.
Raspberry Wine for Wine and Case Club Members Only!
We are reserving the last few bottles of Raspberry Wine for our Wine and Case Club members. Limit 4 bottles per person. The next batch won't be available until early 2016 (in time for Valentine's Day), so stop by and pick up a couple of bottles for the holidays while you can!

The Rose of Pinot Noir 2013 is also still being reserved for club members only.